Q&A with Manuel Micó, Operations Director of Ritz-G5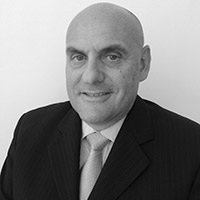 What is your role in Ritz-G5?
My role here at Ritz-G5 is Operations Director. I'm responsible primarily for the coordination of the overall budgets, execution of licensing procedures, negotiation with our strategic supplier as well as the evaluation of new operations.
How long have you been involved with the company?
I joined the company in September 2014.
What does your typical day look like?
I usually visit our projects at least once a week. During the rest of the week I work at Ritz-G5's headquarters, planning and executing operational processes, preparing the budgets and monitoring the development sectors as well as the teams. I usually plan ahead and prepare company's meetings in order to achieve the best possible results for the company.
What's the most enjoyable aspect of your role?
The most enjoyable aspects of this role for me include the process of negotiating new operations, preparing the teams and assessing the risks and opportunities for new challenges.
Are you originally from Natal? If not, how long have you lived here and why did you chose Natal?
No, I'm Spanish and I was born in Barcelona. However, I'm "almost" northeastern now, having lived in Natal for nine years.
Why do you think northeast, particularly Natal, is so appealing to Brazilian property buyers?
This market still continues to develop and is based in a region which has become home to great opportunities in various sectors. Natal as well as Rio Grande do Norte appeal to property buyers for three main reasons:
Excellent location in Brazil and the continent (closest point to Europe), which favours the national and international traffic (hence it will soon have a hub at the airport).
An established tourist destination with a growing appeal.
Real estate market growing by pent-up demand.
Finally, the region continuously generates good business which has led to higher demand for property in the northeast thanks to the high quality of life which it offers in virtue of its economic growth.
As an Operations Director, how do you ensure that the projects are running according to schedule?
We have several evaluation mechanisms that allow us to track the progress of our projects. On one hand, the Engineering Department generates detailed performance reports which allow us to observe the pace of construction.
On the other, the Finance Department uses the integrated management software for consulting the economic and financial aspects of the project. They are two separate departments but are linked to achieve better performance. Operations Department overlooks these evaluation mechanisms, thus ensuring internal control and maintaining healthy performance of the company.
What are the biggest challenges you face in operations?
Organizing, directing and motivating teams to get the proper pace of work while maintaining the quality performance.
What has been your biggest professional achievement so far?
I have been fortunate enough to take part in several interesting projects during my professional life, but the biggest professional difficulty I've had was probably opening the Great Family Entertainment Centre in Sweden.
Finally, what does the future hold for operations at Ritz-G5?  
We face many different challenges when working in the real estate development. Once the development of these projects is completed, it will be our greatest result.
For more information on Ritz-G5 operations in Brazil, contact Manuel and the team on +55 84 3206 4046 or visit www.ritz-g5.com